White Tea and Fig 11 oz Glass Jar Candle - Shacked Up Creative
Aug 7, 2018
Shop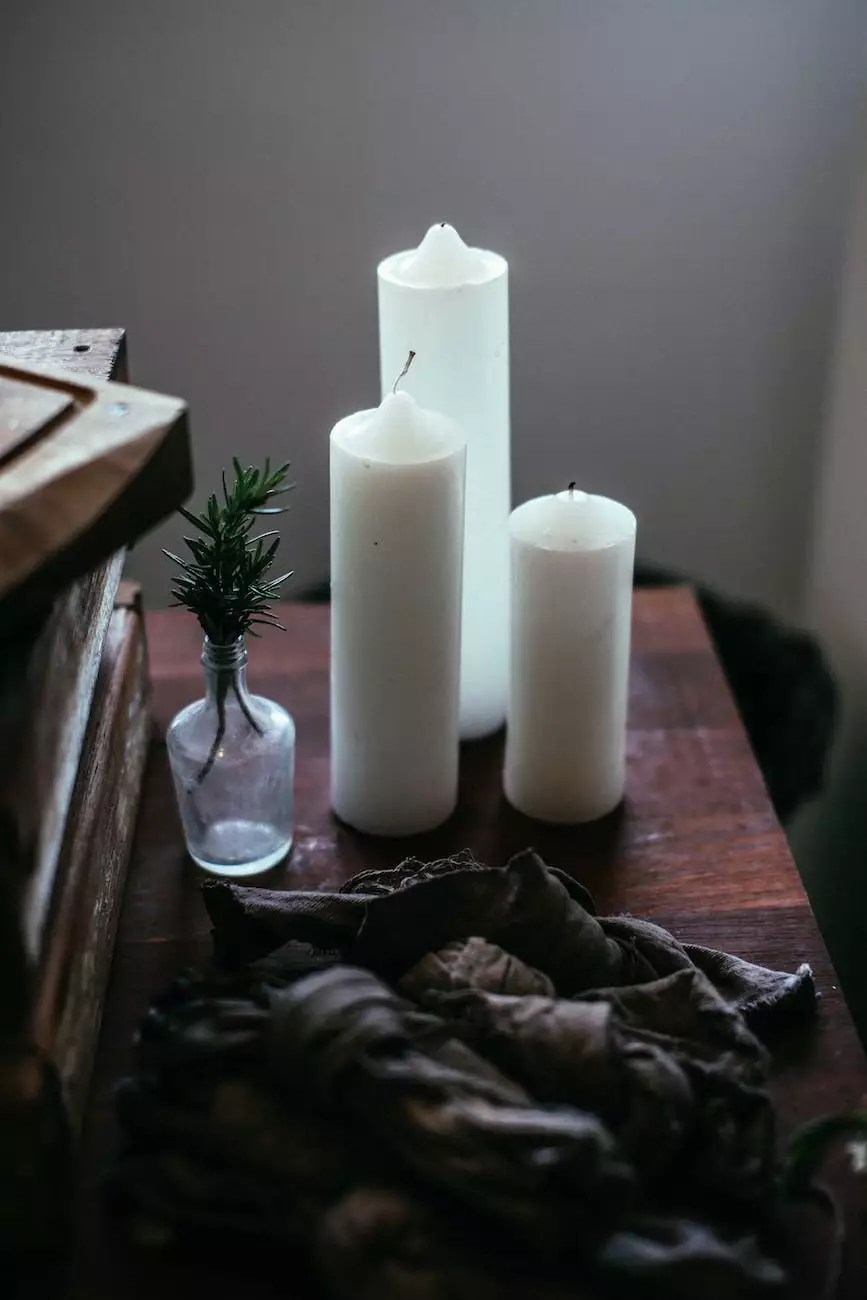 Experience the Exquisite Fragrance of White Tea and Fig
Indulge in the captivating aroma of the White Tea and Fig 11 oz Glass Jar Candle by Shacked Up Creative. Immerse yourself in the comforting embrace of a scent that combines the subtle notes of white tea with the sweet and succulent essence of fig. Our meticulously crafted candle is designed to fill your space with a beautiful and engaging bouquet.
Unleash Tranquility with Our Premium Hand-Poured Candle
At Shacked Up Creative, we take immense pride in creating high-quality candles that surpass expectations. Our White Tea and Fig 11 oz Glass Jar Candle is no exception. Made with love and care, each candle is hand-poured using eco-friendly materials and premium fragrance oils.
The elegant glass jar not only provides a sophisticated touch but also ensures the longevity of the candle. With a burning time of up to 50 hours, this candle is perfect for creating a calming atmosphere for relaxation, meditation, or simply indulging in a moment of tranquility.
Elevate Your Ambiance with a Touch of Luxury
Enhance the ambiance of any space with the harmonious blend of white tea and fig. The subtle, yet distinct, fragrance of white tea brings an airiness and freshness to your surroundings, while the sweet and fruity aroma of fig adds a touch of warmth and richness.
Whether you wish to create a soothing setting in your bedroom, a serene atmosphere in your living room, or a calming ambiance in your home office, our White Tea and Fig 11 oz Glass Jar Candle is the perfect luxurious addition to any space. Let the delicate scent transport you to a world of tranquility and serenity.
Embrace Eco-Friendly Luxury
At Shacked Up Creative, we strongly believe in sustainable and eco-friendly practices. That is why our White Tea and Fig 11 oz Glass Jar Candle is made using all-natural soy wax, which burns cleaner and produces less soot compared to traditional paraffin wax candles.
By choosing our hand-poured soy wax candle, you not only create a delightful ambiance but also contribute to the preservation of the environment. Feel good about indulging in our luxuriously scented candle, knowing that it aligns with your eco-conscious values.
Order Your White Tea and Fig Candle Today
Immerse yourself in the captivating fragrance of our White Tea and Fig 11 oz Glass Jar Candle. Elevate your space with a touch of luxury and tranquility. Whether as a treat for yourself or a thoughtful gift for someone special, our hand-poured, eco-friendly candle is sure to delight.
Experience the essence of relaxation and serenity with a single flame. Place your order today and let Shacked Up Creative brighten your home with the enchanting aroma of white tea and fig.
© 2022 Shacked Up Creative. All rights reserved.
Category: eCommerce & Shopping - Marketplace