Deluxe Sneaker Duffel Bag
May 8, 2023
Shop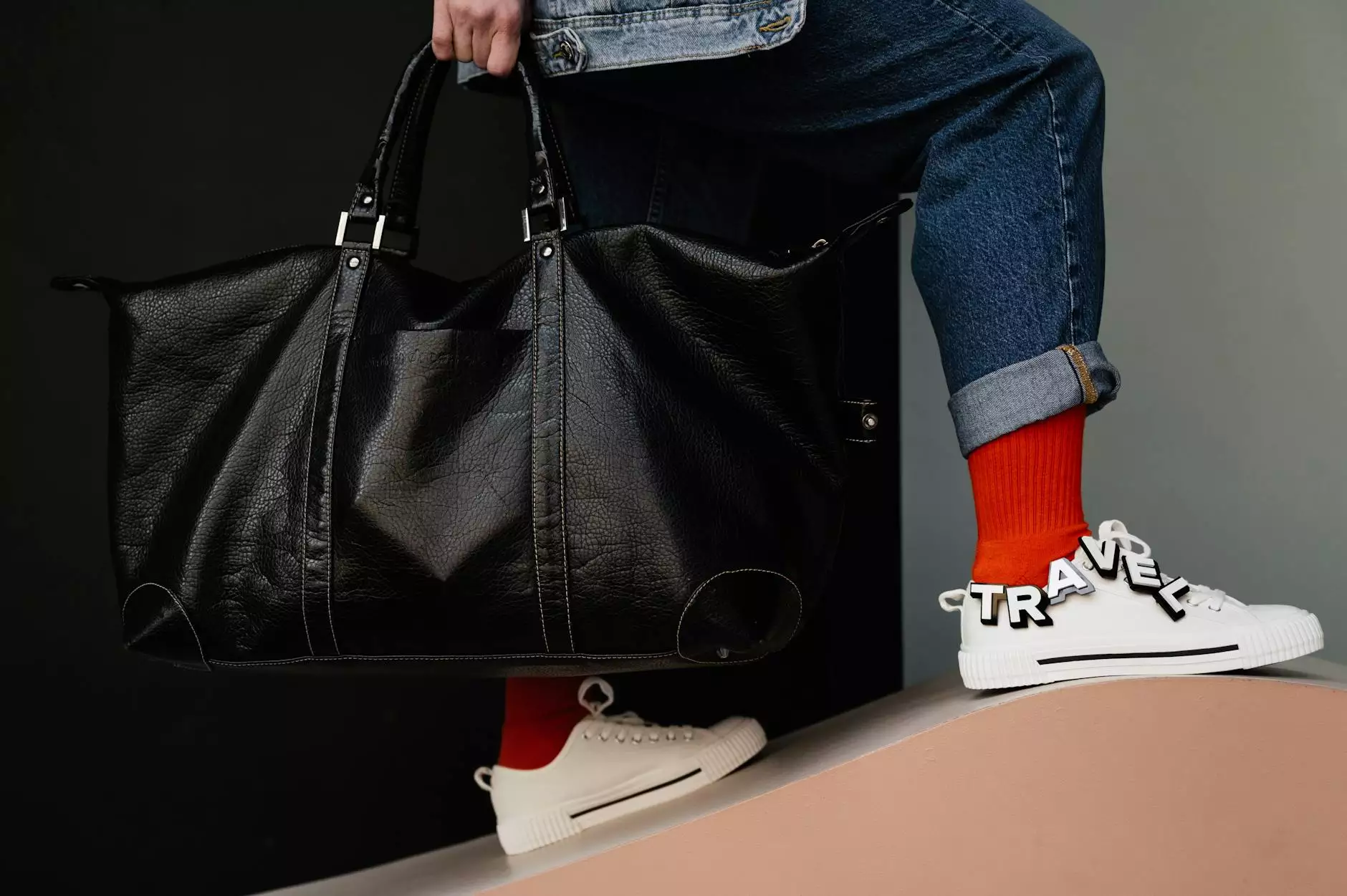 Experience Unmatched Quality and Style
Looking for the perfect companion to transport your prized sneakers? Look no further! Shacked Up Creative is proud to present our Deluxe Sneaker Duffel Bag, crafted with utmost care and attention to detail.
Our duffel bag is expertly designed to provide the highest level of protection for your sneakers, while ensuring maximum style and convenience. It is the epitome of luxury and functionality, making it the ideal choice for sneaker enthusiasts and frequent travelers alike.
Unparalleled Protection
At Shacked Up Creative, we understand the importance of keeping your sneakers in pristine condition. Our Deluxe Sneaker Duffel Bag features multiple compartments specifically designed to cradle your sneakers and shield them from any potential damage during transportation.
The main compartment of the bag is spacious enough to fit sneakers of all sizes, allowing them to be stored securely without compromising on comfort. The interior is lined with a soft yet durable material, ensuring that your sneakers stay clean and protected at all times.
Effortless Organization
With its intelligently designed storage solutions, our Deluxe Sneaker Duffel Bag enables you to stay organized even while on the move. The bag features separate compartments for each of your sneakers, preventing them from rubbing against each other and causing any unwanted scuffs or scratches.
Additionally, the bag offers plenty of room for your other essentials, such as clothing and accessories, ensuring that you have everything you need in one stylish and convenient package. Say goodbye to rummaging through your luggage to find what you need!
Premium Materials and Construction
Our Deluxe Sneaker Duffel Bag is meticulously crafted using the finest materials to withstand the rigors of travel and daily use. The exterior is made from high-quality, water-resistant fabric, providing an extra layer of protection against the elements.
Equipped with sturdy zippers and reinforced handles, our duffel bag exudes durability and reliability. You can trust it to withstand the test of time, ensuring that your sneakers are always in safe hands wherever your adventures take you.
Unbeatable Style
Not only does our Deluxe Sneaker Duffel Bag offer exceptional functionality, but it also boasts a sleek and stylish design. With its minimalist aesthetic and attention-grabbing details, it is a true fashion statement.
Whether you're heading to the gym, embarking on a weekend getaway, or attending a sneaker convention, our duffel bag will effortlessly elevate your overall look. Stand out from the crowd with a touch of sophistication and refinement.
Get Your Deluxe Sneaker Duffel Bag Today!
Don't settle for ordinary duffel bags that fail to meet your sneaker storage needs. Invest in the Deluxe Sneaker Duffel Bag from Shacked Up Creative and experience the ultimate fusion of style and practicality.
With its unmatched quality, exceptional functionality, and eye-catching design, our duffel bag is a must-have for any sneaker enthusiast. Order yours today and take your sneaker game to new heights!