How to Get Local Instagram Followers
Jun 7, 2022
Blog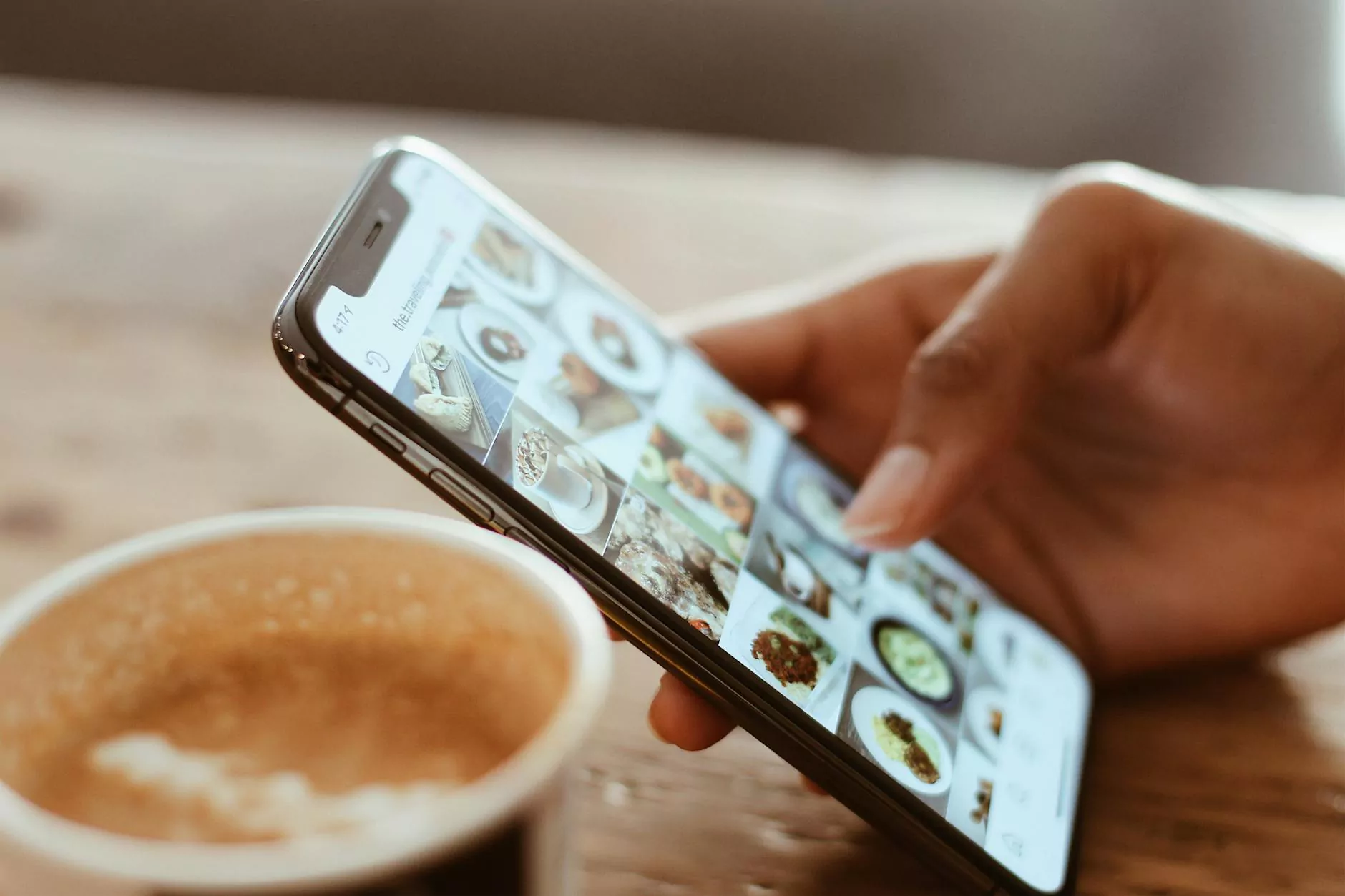 Introduction
Welcome to Shacked Up Creative's guide on how to get local Instagram followers. If you're an eCommerce & Shopping - Marketplace business looking to expand your reach and connect with potential customers in your area, having a strong local Instagram following is essential. In this comprehensive guide, we will provide you with effective strategies, tips, and techniques to attract targeted local followers and boost your Instagram presence.
Utilize Local Hashtags
Hashtags play a crucial role in discovering and engaging with new audiences on Instagram. To attract local followers, it's essential to use location-specific hashtags in your posts. Research popular local hashtags relevant to your business and incorporate them into your content. By doing so, you increase the visibility of your posts among people in your area, increasing the likelihood of gaining local followers.
Create Engaging, Local-Centric Content
Offering content that resonates with your local audience can significantly enhance your chances of attracting local Instagram followers. Share captivating images and videos showcasing your products or services in the context of your local community. Organize local events, giveaways, or collaborations and document them on your Instagram. By providing content that specifically targets your local audience, you'll build a loyal following of individuals who are genuinely interested in your brand.
Collaborate with Local Influencers
Influencer marketing has become increasingly popular on Instagram, and collaborating with local influencers can help you reach a wider local audience. Identify influencers within your community who align with your brand values and have a substantial local following. Partner with them to create co-branded content, giveaways, or shout-outs. This will expose your brand to their followers, increasing your chances of gaining local followers who trust and admire these influencers.
Engage with Local Instagram Community
To establish a strong local presence, actively engage with the local Instagram community. Follow other local businesses, engage with their posts by liking and leaving thoughtful comments. Participate in local challenges or events organized by the Instagram community in your area. By being an active member of your local Instagram community, you increase your visibility and attract followers who are interested in supporting local businesses.
Run Location-Specific Contests or Giveaways
Contests and giveaways are highly effective in attracting new followers on Instagram. Consider running location-specific contests or giveaways to generate excitement and engagement among your local audience. Encourage participants to tag their friends who live in the area, helping you reach potential followers who may be interested in your brand.
Optimize Your Instagram Bio
Your Instagram bio is the first impression your potential followers get of your brand. Make sure to optimize it to attract local followers. Include your location, a brief but compelling description of your business, and a clear call-to-action. Utilize relevant keywords related to your business and location to optimize your bio for local search. A well-crafted and optimized Instagram bio can significantly enhance your chances of gaining local followers.
Engage with User-Generated Content
Encourage your local followers to create and share content featuring your products or services. Repost and engage with this user-generated content to show appreciation and build a sense of community. When your audience sees their content being acknowledged and shared by your brand, they are more likely to become loyal followers and promote your business to their friends and followers in the area.
Monitor and Analyze Your Results
Keep a close eye on your Instagram analytics to understand which strategies are bringing the most success in gaining local followers. Analyze your engagement rate, reach, and follower growth to assess the effectiveness of your efforts. Monitor which posts or hashtags are performing well locally, and optimize your future content accordingly. Consistently analyzing your results will help you refine your strategies for continuous improvement.
In Conclusion
Growing your local Instagram following requires a combination of targeted strategies and consistent engagement. By utilizing local hashtags, creating engaging local-centric content, collaborating with local influencers, engaging with the local community, running location-specific contests or giveaways, optimizing your Instagram bio, and engaging with user-generated content, you can attract a loyal base of local Instagram followers. Remember to monitor and analyze your results to continually optimize your approach. Implement these effective techniques, and watch as your local Instagram following grows, increasing your brand's visibility and ultimately boosting your eCommerce & Shopping - Marketplace business.