No Visitors to My Website - Here's Why
Oct 1, 2020
Blog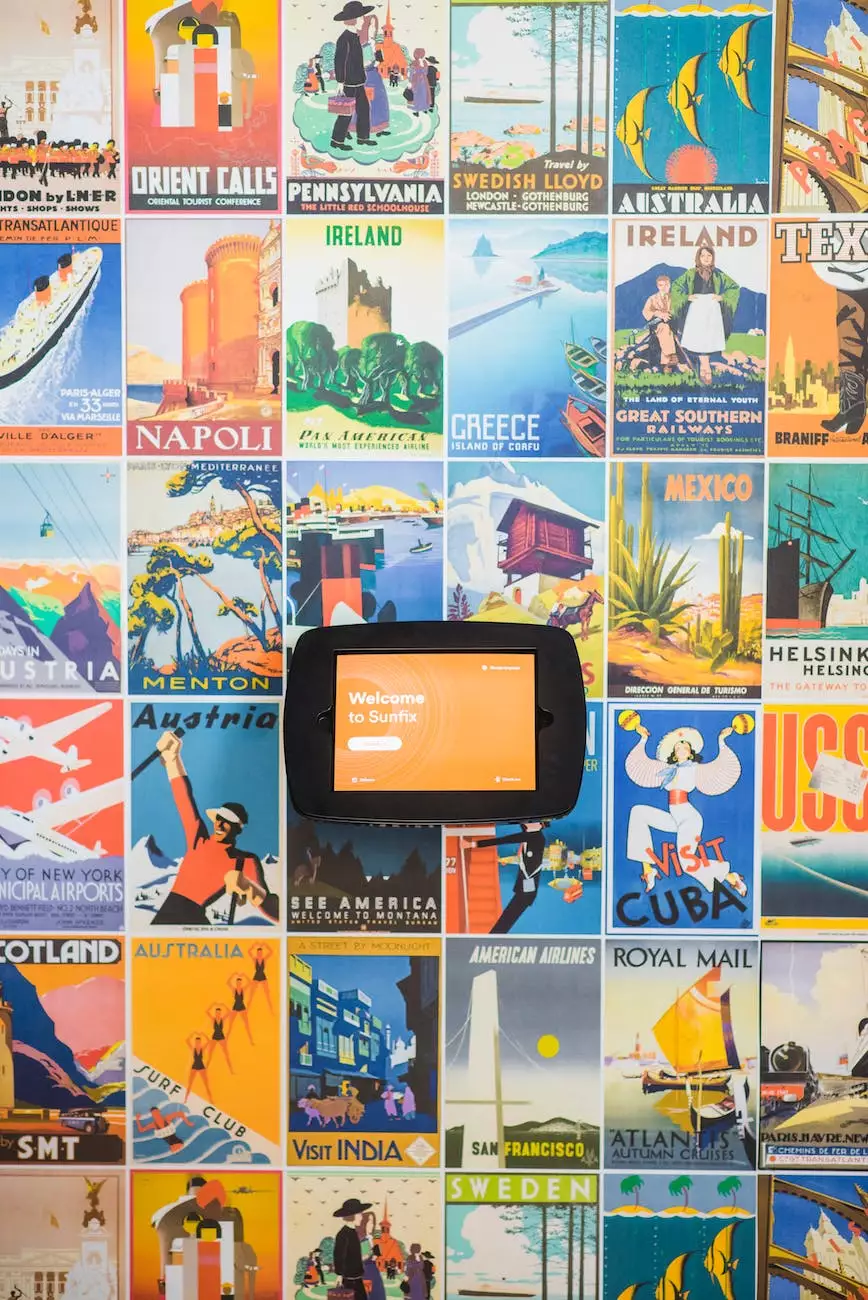 Understanding the Importance of Website Traffic
As a business owner, it can be disheartening to have a website but struggle with a lack of visitors. Building a strong online presence is crucial in today's digital landscape, and without traffic to your website, you may be missing out on valuable opportunities to reach potential customers. At Shacked Up Creative, our eCommerce & Shopping - Marketplace professionals understand the importance of driving targeted traffic to your website and helping you achieve higher rankings on Google.
Identifying the Reasons for Low Website Traffic
There are several factors that could contribute to the lack of visitors to your website. It's essential to identify these reasons so that you can take appropriate actions to improve your online visibility. Here are some possible explanations for your low website traffic:
1. Inadequate Search Engine Optimization (SEO)
SEO plays a significant role in determining your website's visibility on search engines like Google. If your website lacks proper optimization, it might be challenging for search engines to understand its content and rank it accordingly. At Shacked Up Creative, we excel in SEO strategies, ensuring that your website is properly optimized for maximum search engine visibility and higher rankings.
2. Lack of Relevant and Engaging Content
Content is king in the digital world, and if your website lacks relevant and engaging content, it may fail to attract visitors. Our team of highly skilled copywriters at Shacked Up Creative can create compelling content that resonates with your target audience, making your website more attractive and valuable for visitors. We will craft keyword-rich content that aligns with your business goals and drives organic traffic to your website.
3. Poor User Experience (UX) Design
User experience is a critical factor in determining whether visitors will stay on your website or leave immediately. If your website has a poor UX design, visitors may find it challenging to navigate, resulting in a high bounce rate. Shacked Up Creative specializes in UX design, creating visually appealing and user-friendly websites that keep visitors engaged and increase the chances of conversion.
4. Ineffective Social Media Presence
Social media platforms provide an invaluable opportunity to promote your website and engage with your target audience. If your social media presence is ineffective or non-existent, you may be missing out on potential visitors. At Shacked Up Creative, our experts will develop a robust social media strategy tailored to your business, ensuring that your online presence is amplified, and your website gains increased visibility.
How Shacked Up Creative Can Help
Shacked Up Creative is a leading eCommerce & Shopping - Marketplace platform that specializes in providing comprehensive solutions to help businesses like yours overcome the challenges of low website traffic. Our team of SEO professionals, copywriters, and designers work collaboratively to ensure that your website enjoys increased visibility and attracts targeted visitors.
1. SEO Optimization
Our SEO experts will conduct in-depth keyword research and competitive analysis to identify the best strategies for optimizing your website. We will optimize your website's structure, meta tags, and content to improve its visibility on search engines, thereby driving organic traffic to your website.
2. Compelling Content Creation
Our highly skilled copywriters will create engaging and relevant content that appeals to your target audience. By incorporating carefully selected keywords, we will ensure that your website ranks higher in search engine results pages, attracting more visitors and increasing conversions.
3. User-Friendly Website Design
Our talented designers will create a visually appealing and intuitive website that offers a seamless user experience. By optimizing page load times, ensuring clear navigation, and implementing responsive design, we will enhance user engagement and encourage visitors to explore your website further.
4. Social Media Strategy
Our social media experts will develop a tailored strategy to promote your website across various platforms. By creating compelling content, engaging with your audience, and leveraging social media advertising, we will increase brand awareness, drive traffic, and generate leads for your business.
Conclusion
Don't let the lack of visitors to your website hinder your business growth. With Shacked Up Creative's expertise in eCommerce & Shopping - Marketplace, we can help you overcome the challenges of low website traffic. Our comprehensive solutions, including SEO optimization, compelling content creation, user-friendly website design, and effective social media strategies, will position your website for success and outrank your competitors on Google. Contact us today to learn more and take the first step towards boosting your online presence and attracting more visitors to your website.