How to Promote a Jewelry Business on Social Media
Nov 9, 2019
Blog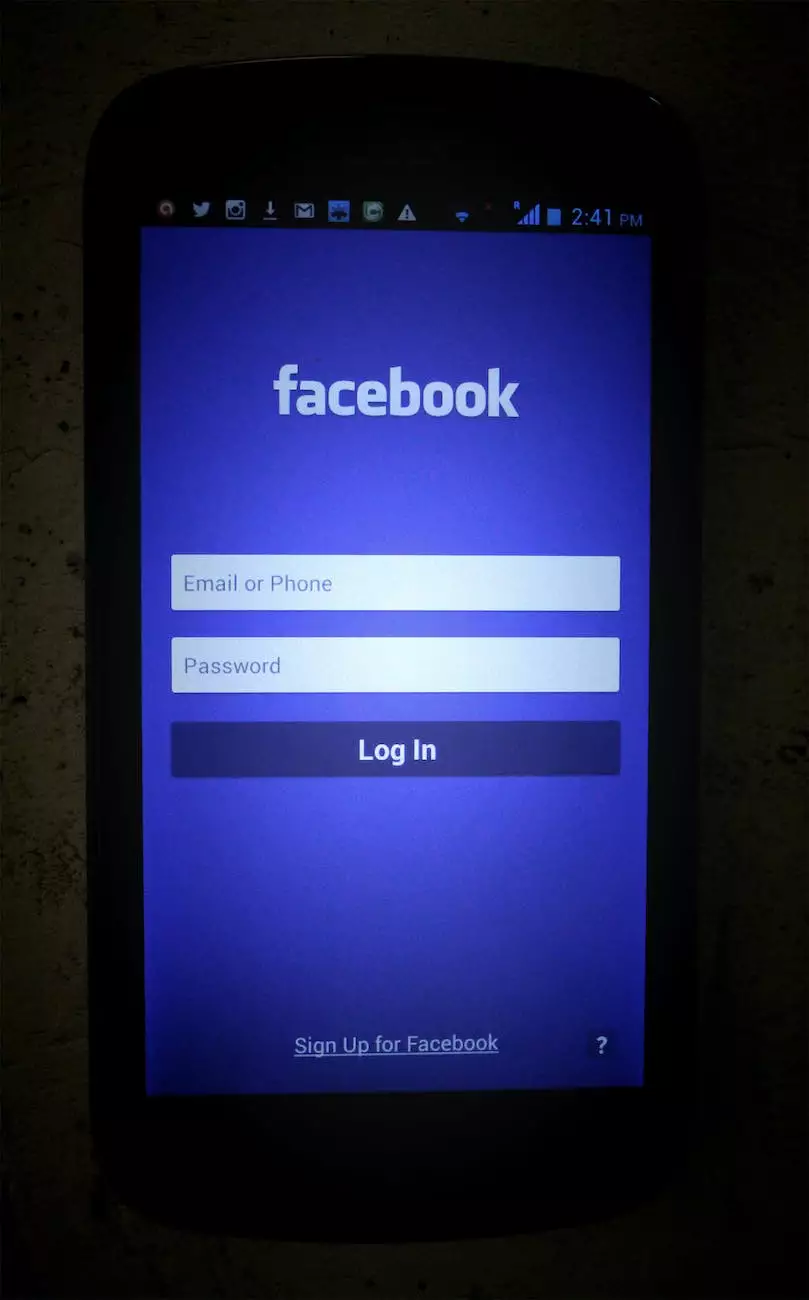 Welcome to Shacked Up Creative's comprehensive guide on promoting your jewelry business on social media. In today's digital age, social media platforms have become powerful tools for businesses to increase brand visibility, engage with their target audience, and ultimately drive sales. In this guide, we will provide you with valuable tips and strategies to effectively leverage social media for your jewelry business.
1. Define Your Social Media Goals
Before diving into social media promotion, it's crucial to define your goals. Whether your main objective is to increase brand awareness, drive website traffic, or boost sales, having a clear goal in mind will shape your social media strategy.
2. Identify Your Target Audience
Understanding your target audience is key to running successful social media campaigns. Consider their demographics, interests, and purchasing behavior. This knowledge will guide your content creation and help you tailor your messages to resonate with your ideal customers.
3. Choose the Right Social Media Platforms
Not all social media platforms are created equal. Depending on your target audience, you may find more success on platforms such as Instagram, Pinterest, or Facebook. Conduct thorough research to determine which platforms align best with your jewelry business and its target market.
4. Create Compelling Visual Content
Jewelry is a visually-driven industry, and your social media content should reflect this. Invest in high-quality product photography and create visually appealing graphics or videos to showcase your jewelry pieces. Use editing tools to enhance your visuals and make them stand out.
5. Craft Engaging Captions
While captivating visuals are essential, engaging captions are equally important. Craft compelling and informative captions that captivate your audience's attention and provide additional context to your jewelry pieces. Use relevant keywords and include a call-to-action to drive engagement.
6. Utilize Hashtags
Hashtags help increase your reach and visibility on social media platforms. Research industry-specific and trending hashtags relevant to your jewelry business. Incorporate them strategically in your posts to attract a wider audience and join relevant conversations.
7. Engage with Your Audience
Social media is a two-way street. Engage with your audience by responding to comments, direct messages, and inquiries promptly. Spark conversations, ask questions, and encourage user-generated content to foster a sense of community and loyalty among your followers.
8. Collaborate with Influencers
Influencer marketing can be a powerful tool for jewelry businesses. Identify influencers or bloggers within the fashion and jewelry niche who align with your brand values. Collaborate with them to showcase your jewelry and leverage their audience to expand your reach.
9. Run Contests and Giveaways
Contests and giveaways are effective strategies to generate buzz and increase engagement on social media. Encourage your followers to participate by sharing, liking, or commenting on your posts. Offer attractive prizes such as discounted jewelry pieces or exclusive offers to incentivize participation.
10. Analyze and Optimize Your Strategy
Regularly analyze your social media performance using built-in analytics tools or third-party platforms. Identify the content that resonates the most with your audience and adjust your strategy accordingly. Test different approaches, monitor engagement, and optimize your social media campaigns for maximum results.
Conclusion
In conclusion, promoting your jewelry business on social media requires a strategic approach and consistent effort. By defining your goals, understanding your target audience, creating visually appealing content, engaging with your audience, and analyzing performance, you can effectively leverage social media platforms to boost your jewelry business's visibility, engagement, and ultimately drive sales. Stay consistent, adapt to the ever-evolving social media landscape, and watch your jewelry business thrive in the digital realm.