4 1/4 W x 6 H Plastic ID Badge | Shacks Advertising Co., Inc.
Jan 24, 2019
Shop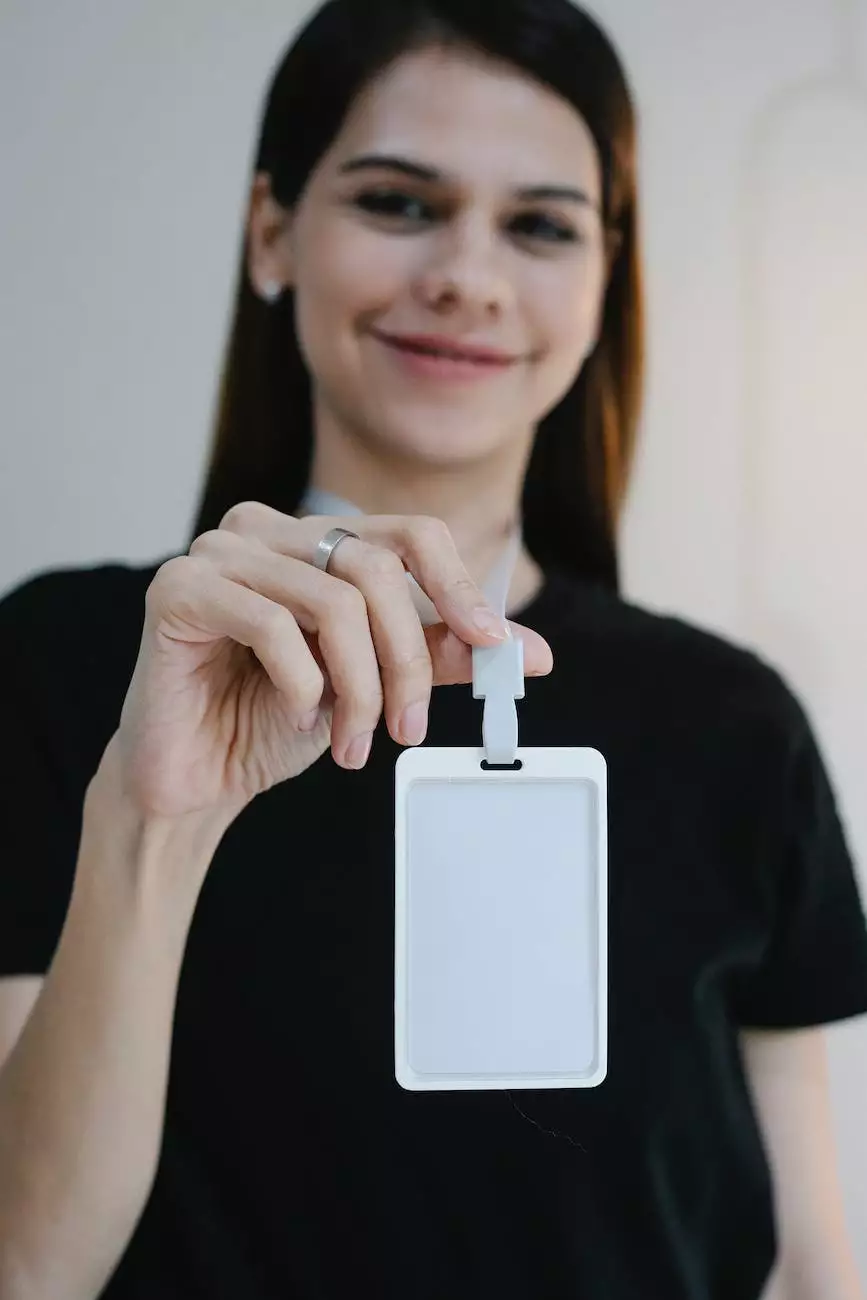 Introduction to the 4 1/4 W x 6 H Plastic ID Badge
At Shacks Advertising Co., Inc., we offer the finest 4 1/4 W x 6 H Plastic ID Badge that serves as a reliable and customizable solution for your organization's identification needs. Whether you are planning an event, managing a conference, or looking for a way to enhance security in your workplace, our plastic ID badges are the perfect choice.
High-Quality and Durable Construction
Our plastic ID badges are crafted with precision and durability in mind. Made from top-grade plastic materials, these badges can withstand daily wear and tear, making them ideal for long-term use. They are designed to be resistant to damage from water, dust, and scratches, ensuring that your ID badges remain intact and legible throughout their lifespan.
Customization Options
We understand the importance of branding and personalization. That's why we offer a wide range of customization options for our 4 1/4 W x 6 H Plastic ID Badges. You can choose from various colors, designs, and styles, allowing you to create badges that perfectly represent your organization's identity. Our expert design team will work closely with you to bring your vision to life and create unique badges that leave a lasting impression.
Multiple Attachment Options
Our plastic ID badges come with versatile attachment options to suit your specific needs. You can choose from traditional clip attachments, lanyards, retractable badge reels, or even magnetic attachments. With these options, your staff, attendees, or members can easily display their badges, ensuring seamless identification and security at all times.
Benefits of the 4 1/4 W x 6 H Plastic ID Badge
Enhanced Security
With our plastic ID badges, you can improve the security of your premises or event. By providing each individual with a personalized badge, you can easily identify authorized personnel and prevent unauthorized access. This helps create a safe and controlled environment, giving you peace of mind.
Professional Image
Presenting a professional image is crucial to any organization. Our 4 1/4 W x 6 H Plastic ID Badges not only serve as a security measure but also enhance the overall look and feel of your staff or event attendees. With customized badges, you can showcase your logo, brand colors, or any other desired information, creating a cohesive and professional appearance.
Convenience and Efficiency
Using our plastic ID badges, you can streamline the identification process and enhance efficiency. By having badges readily visible, you eliminate the need for constant verbal identification, saving time and reducing potential confusion. These badges can also serve as access cards or timekeeping devices, further optimizing your organizational processes.
Long-Lasting Value
Investing in our 4 1/4 W x 6 H Plastic ID Badges ensures long-term value for your organization. Designed for durability, these badges withstand the test of time, eliminating the need for frequent replacements. Additionally, our customization options allow you to create badges that align with your evolving needs, providing continued functionality and relevance.
Order Your 4 1/4 W x 6 H Plastic ID Badges Today!
Experience the exceptional quality and versatility of our 4 1/4 W x 6 H Plastic ID Badges. At Shacks Advertising Co., Inc., we are committed to delivering products that exceed your expectations. Contact our friendly team today to discuss your requirements and place your order. Elevate security, professionalism, and efficiency with our top-of-the-line plastic ID badges!