Sidley Mug 11oz - Imprinted
Jan 19, 2021
Shop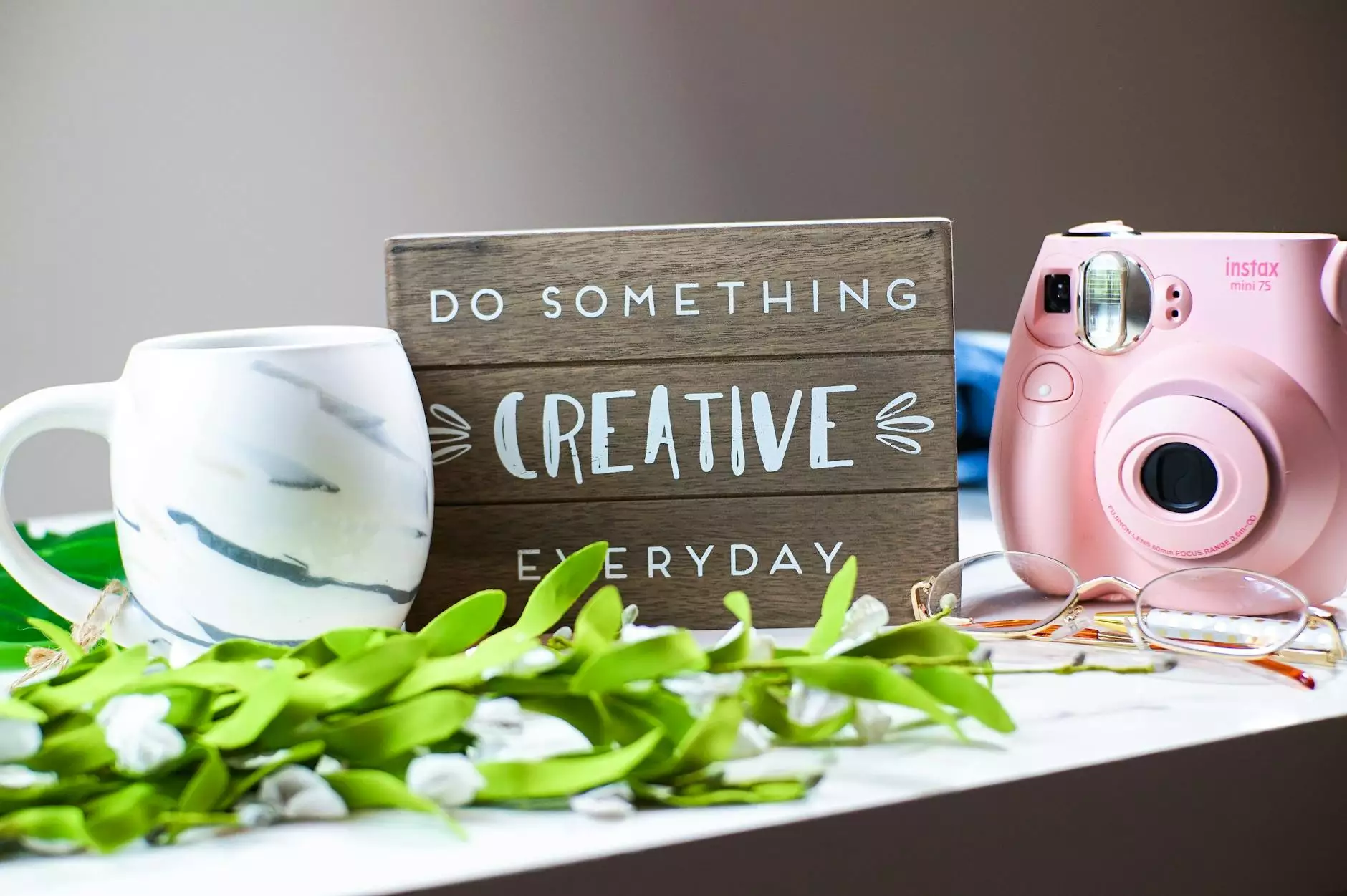 Welcome to Shacked Up Creative, your premier destination for high-quality and customizable promotional merchandise. Here at Shacked Up Creative, we take pride in offering top-of-the-line products that help businesses like yours stand out from the competition. Today, we want to introduce you to one of our popular items - The Sidley Mug 11oz - Imprinted.
Why Choose the Sidley Mug 11oz?
When it comes to choosing the perfect promotional mug, the Sidley Mug 11oz stands head and shoulders above the rest. Crafted with the utmost attention to detail, this mug combines functionality, durability, and style to create an exceptional product that will exceed your expectations.
Customizable and Imprinted
At Shads Advertising Co., Inc., we understand that personalization is key to a successful promotional strategy. That's why we offer the Sidley Mug 11oz with the option to imprint your logo, slogan, or any other design you desire. Our state-of-the-art printing technology ensures a vibrant and long-lasting imprint that will leave a lasting impression on your clients or employees.
Unparalleled Quality
Made from high-quality ceramic, the Sidley Mug 11oz is built to withstand the test of time. Its sturdy construction and ergonomic design make it comfortable to hold, while the large 11oz capacity allows for generous servings of your favorite hot or cold beverages. Say goodbye to flimsy and uninspiring mugs - with the Sidley Mug 11oz, you can elevate your brand and make a memorable statement.
Endless Possibilities
With the Sidley Mug 11oz, you have the freedom to get creative. Whether you're promoting an upcoming event, launching a new product, or simply looking for unique corporate gifts, this mug is the perfect canvas for showcasing your brand. Its sleek and clean design serves as a blank slate, ready to be transformed into a work of art that represents your business in the best possible light.
Unbeatable Value
At Shacked Up Creative, we believe in providing exceptional value to our customers. That's why the Sidley Mug 11oz offers an unbeatable combination of quality, customizability, and affordability. By choosing this mug, you're making a smart investment that will yield a high return on your marketing efforts.
Shop Now at Shacked Up Creative
Ready to take your promotional game to the next level? Don't miss out on the opportunity to get your hands on the Sidley Mug 11oz - Imprinted. Visit our website today and browse our wide selection of high-quality mugs and other merchandise. With Shacked Up Creative, your brand's success is just a few clicks away.
Contact Us
If you have any questions or need assistance, our friendly customer support team is here to help. Feel free to reach out to us via phone, email, or live chat. We look forward to hearing from you and helping you achieve your marketing goals.
Category: eCommerce & Shopping - Marketplace
Shacked Up Creative specializes in offering unique and high-quality products to businesses and individuals through our eCommerce platform. With our user-friendly interface and secure payment options, shopping with us is a breeze. Explore our marketplace today and discover the perfect promotional items for your needs.